To bring our chapter a fresh new look (and to get our logo in compliance with ARMA International's guidelines), your Board and Rebranding Committee have been hard at work on developing new logos for our great chapter!
Sonia Astorga from St. Edward's University graciously helped the chapter develop many different logos that have been narrowed down to our top three choices.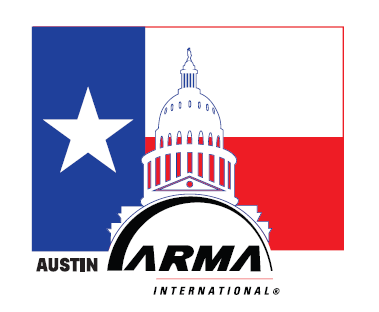 Don't miss out on your chance to be part of our chapter's successful new era. Voting closes at the end of the month.
Be sure to watch for the Evite to the chapter's June Appreciation Meeting where a special guest will unveil the winning logo choice.